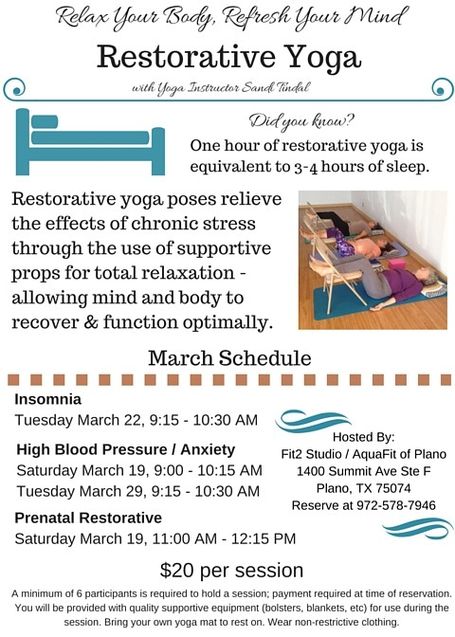 Hello and Happy Leap Day to Garland students and beyond!
I'm pleased to share that for the month of March restorative yoga will again be offered in Plano. In addition to offering a prenatal restorative session, I'll once again focus on different topics that many of us either have direct experience with or know of someone who does: insomnia, high blood pressure and anxiety. 
Chronic insomnia can have a negative impact on your health, increasing your risk of depression and high blood pressure. About 1 in every 3 adults have high blood pressure and only about half of those diagnosed have their condition under control. And did you know that surpassing even depression, anxiety is the most common form of mental illness in the United States? It's estimated that 40% of adults suffer from an anxiety disorder of some kind.
Come discover how restorative yoga can help you or someone you care about manage their condition. Sessions fill up quickly so sign up soon!